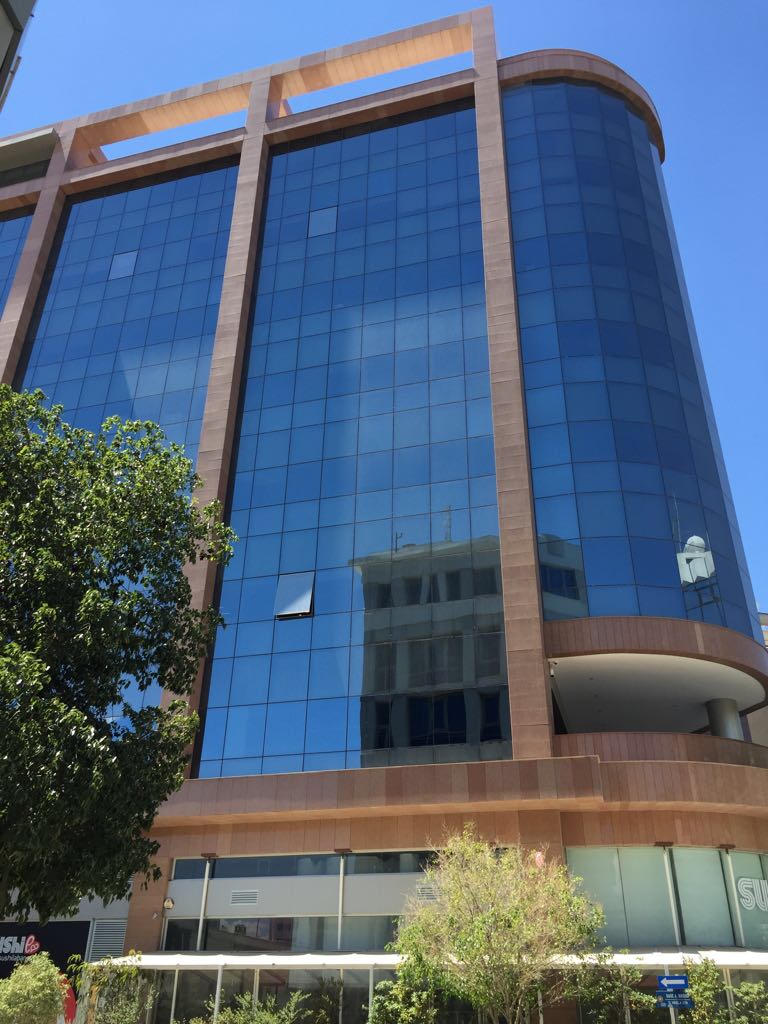 Our Company
About us
MEDLIFE Insurance Ltd. is an insurance company registered in Cyprus, which offers life and accident insurance (according to the type of life insurance) and that was founded in 1994 by GRAZER WECHSELSEITIGE VERSICHERUNG AG (GRAWE) and other international investors. The company's capital stock amounts to EUR 15.133.500 which was fully paid in.
The shares of MEDLIFE are held to 100% within GRAWE Group. GRAZER WECHSELSEITIGE VERSICHERUNG AG was established in 1828 and is one of the largest insurance companies in Austria, looking back on a long tradition of insurance business. Thirteen Central and East European insurance subsidiaries are responsible for the company's international orientation (cf. www.grawe.at) .
MEDLIFE is subject to supervision by the insurance supervisory authorities of Cyprus and is obliged to submit annual reports to them concerning their business activity. Moreover, the solvency of MEDLIFE is also being regularly checked by the supervisory authorities according to the standards of the European Union.
As an insurance company MEDLIFE is subject to the laws of Cyprus which, for historical reasons, are similar to British laws.
Contracts concluded between MEDLIFE and its clients are subject to Austrian law which extensively protects the rights of MEDLIFE's clients - last but not least due to the very strict rules and regulations of the Insurance Contract Act and the Consumer Protection Act.
MEDLIFE is required by Cyprus Companies Law to be the subject of an annual statutory audit. KPMG Cyprus, Certified Public Accountants and Independent Auditor, (www.kpmg.com.cy) is the Company's appointed auditor and performs this audit in accordance with International Standards on Auditing on financial statements prepared under International Financial Reporting Standards, as adopted by the European Union, and the requirements of the Cyprus Companies Law.
MEDLIFE has a reinsurance treaty with GRAZER WECHSELSEITIGE VERSICHERUNG AG as well as with GRAWE Reinsurance Ltd. covering all risk policies.
The company has also an excess of loss per occurrence reinsurance treaty with GRAZER WECHSELSEITIGE VERSICHERUNG AG which covers general accident insurance as well as accident insurance riders in life insurance policies.
GRAZER WECHSELSEITIGE VERSICHERUNG AG has in turn treaties with huge international reinsurance groups, e.g. MUNICH RE and SWISS RE.
The capital investment of MEDLIFE is carried out together with competent portfolio managers of GRAZER WECHSELSEITIGE VERSICHERUNG AG.
MEDLIFE's investment strategy focuses on security as well as long-term success and profit, in compliance with the legal provisions and considers the overall risk situation of the company.
In compliance with the investment strategy as well as the internally defined limits, attention is paid to a broad distribution of the portfolio, within the regulatory possibilities.
Sustainability-related information according to EU Disclosure Regulation *1)
Long-term and sustainable action, taking into account economic aspects, is a priority for the Medlife Insurance Ltd. as an insurance company of the GRAWE Group, which has almost 200 years of experience in the insurance field, this is not just a catchword - for us as a responsible company, this is a living concept.
As a provider of life insurance products, we have an obligation to our customers to generate an appropriate return and to meet our obligations in the long-term perspective. There are currently no sustainable life insurance products in our product portfolio. Sustainability risks are not yet explicitly taken into account in our investment decision-making processes and insurance consulting activities. Information on the adverse impact of our investment decisions on sustainability factors is currently being prepared. In close cooperation with the responsible parties at Group level, our goal is to accelerate our work on sustainability issues and subsequently implement them.
Our compensation policy is consistent with the inclusion of sustainability risks in that our compensation and incentive structures promote sustainable, value-based actions. A balanced mix of fixed and variable compensation is designed to avoid excessively risky operations. The components of variable compensation take into account both the achievement of annual goals and the long-term success of the company. To ensure sustainable and quality client relationships, we do not provide any incentives to intermediate products which are not in the best interest of the client.
*1) Information pursuant to Article 7 of Regulation (EU) 2020/852 and Regulation (EU) 2019/2088 of the European Parliament and of the Council of 27 November 2019 on sustainability-related Disclosure Requirements in the Financial Services Sector, ABI. L 317, 1.
Base of our success as member of GRAWE-GROUP:
Growth
"Reliable insurance cover for all" was Archduke Johann's motto when he founded the Grazer Wechselseitige in 1828 as a fire insurance company. Now GRAWE developed into a multilateral and international company uniting insurance companies, banks and real estate. The GRAWE Group – that is grown strength.
Stability
The combination of a healthy economic base and GRAWE's history, steeped with tradition, forms a stable foundation for the company's 4,600 employees, who jointly represent GRAWE's pool of knowledge and competences and guarantee the highest level of benefit to our customers.
Networking
Far reaching - and close-knit - this accurately describes GRAWE's philosophy. As Austria's sixth largest insurance group, with branches in more than 13 Central and East European countries, we unite countries and people, banks and insurance companies into a dense network. Regional requirements and peculiarities are provided for equally within this network as global financial services.
Trust
The best measure for customer satisfaction is recommendation. GRAWE can certainly be proud to have won the "Recommender Award" ten times in the past eleven years - an award which is given exclusively on the basis of recommendations by satisfied customers.
Dynamism
Where development potential is utilized and promoted, the future becomes a positive challenge. If you always want to be up-to-date, you need to look forward, open up perspectives and act at the right time. Under these conditions, the future and optimism merge to create a dynamic and simultaneously stable whole.
Insurance Companies of GRAWE-GROUP
---